JCE has distributed to date 9,579 electoral kits for Municipal Elections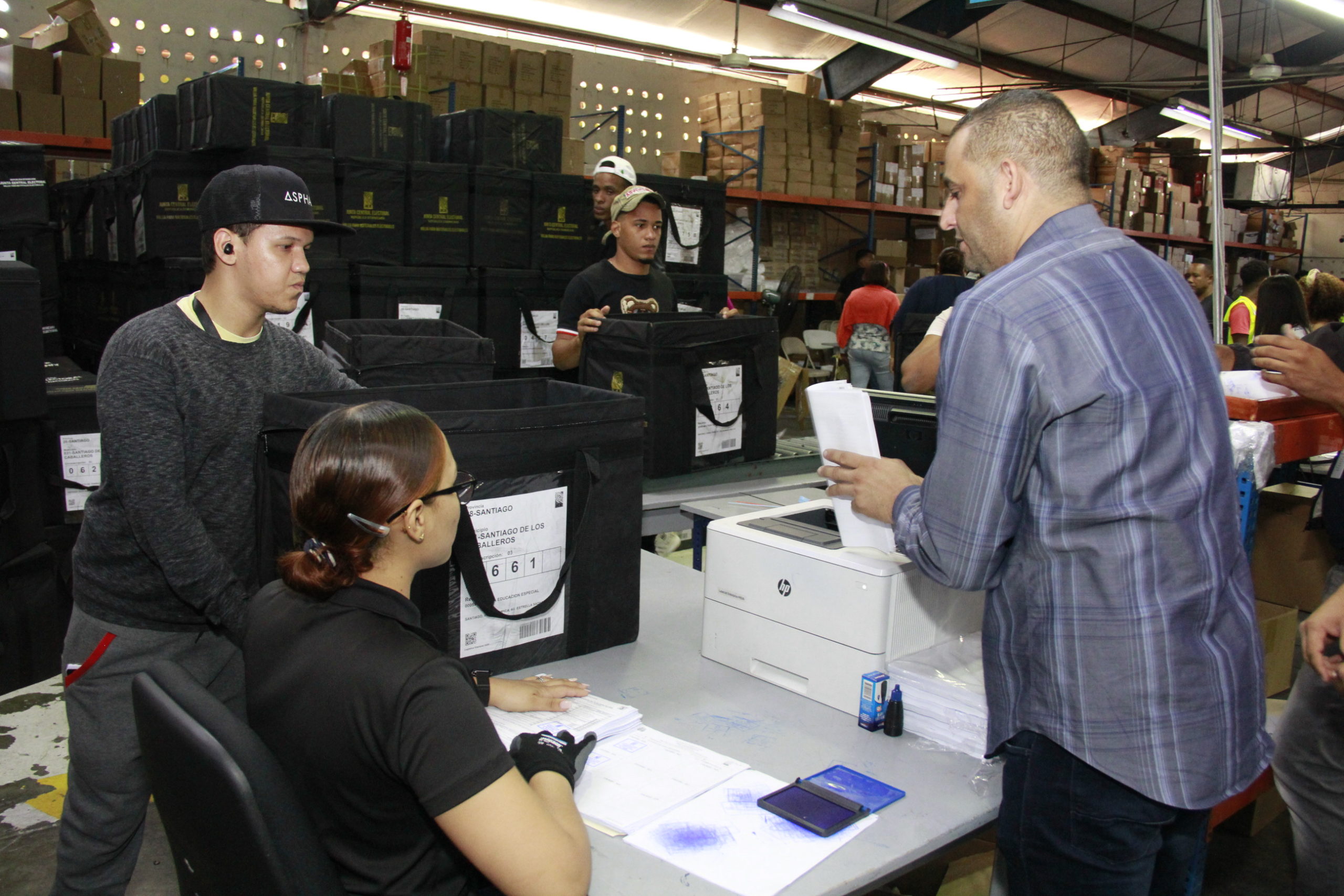 Santo Domingo.- The Central Electoral Board (JCE) reported this Wednesday that, to date, it has distributed a total of 9,579 security suitcases with electoral materials to the Municipal Boards for use in the Municipal Extraordinary Elections this Sunday, March 15 and which it hopes to conclude tomorrow with this distribution.
In this sense, Mario Núñez, National Director of Elections, explained that they are currently working in the municipalities that are still to be distributed, among them, Higuey, La Romana, San Pedro de Macorís, San Juan de la Maguana, Baní, San Cristóbal, Bajos de Haina, Santo Domingo Norte, Santo Domingo Oeste, Santo Domingo Este, Boca Chica, Los Alcarrizos and the National District, for a total of 6,453 suitcases pending distribution.
Regarding the dispatch of the scanners, he said that today the institution is working on filling the trucks to start tomorrow with the distribution of said equipment nationwide. He clarified that logistics "we are working in this way to avoid moving those teams in the afternoon or at night, because we are aware of a rainy situation that is occurring in the country and we want to avoid risks."
He said that these scanners have undergone a rigorous quality control process, which has been witnessed by political parties and international observers. The equipment will be installed on Saturday, March 14 from eight in the morning and a transmission test will be carried out that same day.
In logistics terms, the Director of Elections said that the JCE, together with political parties and international observers, has been complying with the work program and hopes to conclude tomorrow with the delivery of the security bags with the electoral materials. to the Municipal Boards to formally leave the process in each of these JCE offices.